Sem Engineers
 SEM has been formed to provide technical services covering all the disciplines associated with the building industry within one organization. SEM ENGINEERS, Consultants in Structural, Electrical and Mechanical & Plumbing Services, was founded in 1983, since the firm has been in practice and  providing all the Engineering services in the best coordinated form to the leading Architects, Builders and Developers in their projects of varying magnitude in Pakistan and Abroad. We use international standards in each of our Building designs and focused to make systems which are cost efficient, practical, and having low maintenance based.
We have been working with many clients and amongst them Lakhani Builder is one of the reputed and sensible organization.  We are currently working with them and deputed our supervisors to their projects who keep up the standards. They are using international materials which are top branded in Pakistan as well as internationally which includes VESBO, SDP Terrain (Spain). These all materials have been tested and approved by our organization.
All activities from purchasing to execution are being done under our supervision. All systems are being tested and approved to avoid any future troubles providing best possible quality to the client. This gives guarantee of high class quality followed by the international standards.
Click Here To Download / View Company Profile
Safdar Sanitary Works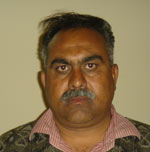 Safdar Sanitary Services has been provided plumbring services since 1995 in various industries, building and bungalows safdar sanitary services have vast experience in different type of system implantation fire header system, water filtration system ( RO Plant ) hot water return system, cold water pressure system, Pool and Jacuzzi system, Safdar Sanitary worked on diffrent types of pipe fitting like GI,RCC,PPRC,UPVC Etc.
We are working with lakhani builders on its one of the best High Rise residential project    "Lakhani Presidency " we install and supervise all plumbing activity on this project , the project have Pool , Jacuzzi , Own Reverse Osmosis Plant , Fire Fightings System with state of the art branded material , we install & all plumbing activity on this project in easy word i say about lakhani presidency that wonderfull project with all great ammenities.
Safdar Sanitary Service
Plumbring System Contractors & Supploer
Deals In All Kinds Of Sanitary Works
UPVC,PPRC Pipe & Fitting