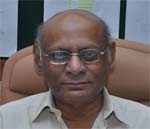 Vetting  Engineer

Dr. S.M.Makhdumi is a Ph.D in Structural Engineering from England and earlier he has done M.Sc in Civil Engineering from England. He has over 40 years experience in design of structures including Multistorey Buildings, Industrial concerns, Bridges and varied structures. Dr.Makhdumi has handled over 500 projects independently.
Dr.S.M.Makhdumi is registered with PEC as a consultant and is enlisted with al the local bodies including SCBA, Cantonment Boards and other relevant building control authorities.
PROF. DR. S. M. Makhdumi
Dean Faculty of Engineering ( Sir Syed University)
B.E. Civil Engg. (NED) M.Sc. Manchester (UK) Ph.D. Nottingham (UK)
—————————————————————————————————————————————-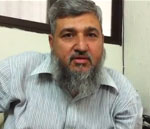 Aziz Ahmed Associates is a civil engineering and construction management firm established in 1988. The firm provides full range of architectural structural design services to construction sector. We are working with Lakhani Builders since 10 years on different projects. The recent structural design that we have done is of their project named Lakhani Presidency.
This project is strictly designed under international standards considering good quality material with best possible strength ratio. Mainly the earth quake and soil settlement conditions are also been considered in the load bearing calculations of this project.
The structural design is just like a skeleton of the building. Therefore this must be efficient enough to bear any kind of hazards and consequences like earth settlements, cracks for the resistance. For this we have engaged with our professionals to provide strong foundations and columns considering the architectural design as well.
For the quality maintenance purpose proper site visits are being done for the checking before any structural work being done. We must say they have a categorized dedicated team of engineers and professional who have been following our design and maintained proper check to the quality of the structure.