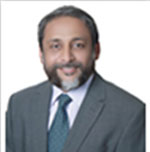 ElekEn Associates is Pakistan's leading Consulting Engineering firm offering complete Electrical, Mechanical & Plumbing expertise as well as Specialized Services to virtually all sectors, in Pakistan & UAE. Operating in the industry since 1989, ElekEn Associates have risen to prominence by contributing our services to hundreds of local and international projects of sizeable proportions and diverse types.
Amongst Builders and Developers Lakhani Builders is one of the famous firm working in the construction industry. We are working with Lakhani Builders and keeping the international standards up to date with our expertise in their ongoing project Lakhani Presidency. As quality is concerned we are maintaining state of branded materials in electrical work. Lakhani Presidency, itself is a big project having secured environment, standby generators, CCTV security and surveillance monitoring system, intercom facility. Further each flat consists of video camera facility, LAN connectivity through out the project, audio visual link with security Desk.
We must say Lakhani Builder's professional team is compassing top class materials under supervision of our qualified team as well as Highly Skilled that is exceptional in the Pakistan's construction industry.
Click Here To Download Company Profile
—————————————————————————————————————————-
Taha Engineering Group

TEG was established in the year 1989 as constuctors with an aim to serve the nation professionaly in the fields of civil, electrical & mechanical engineering. over the years we have completed numerous commercial & industrial projects of national importance.
Since 1989 TEG continues to strive for providing reliable efficient & cost effective projects to many local and multinational companies on turnkey basis. We are committed to follow eningeering code of practice/standards with HSE at the top and client's ultimate satisfaction.
Teg Proudly acclaims to provide the best services in CIVIL, Electrical & Mechanical Engineering and can undertake the whole job. please find out list of references that might speak of our quality and experience.
Our commitment with clients is also backed up by extensive technical support, after sales service and comprehensive level of stock, for immediate response to customer's requirements. if you have any queries for the pre-qualification of of our company, please do not hesitate to contact us. We will be really glad to assist you.
TEG
Ather Ali Khan
C.E.O